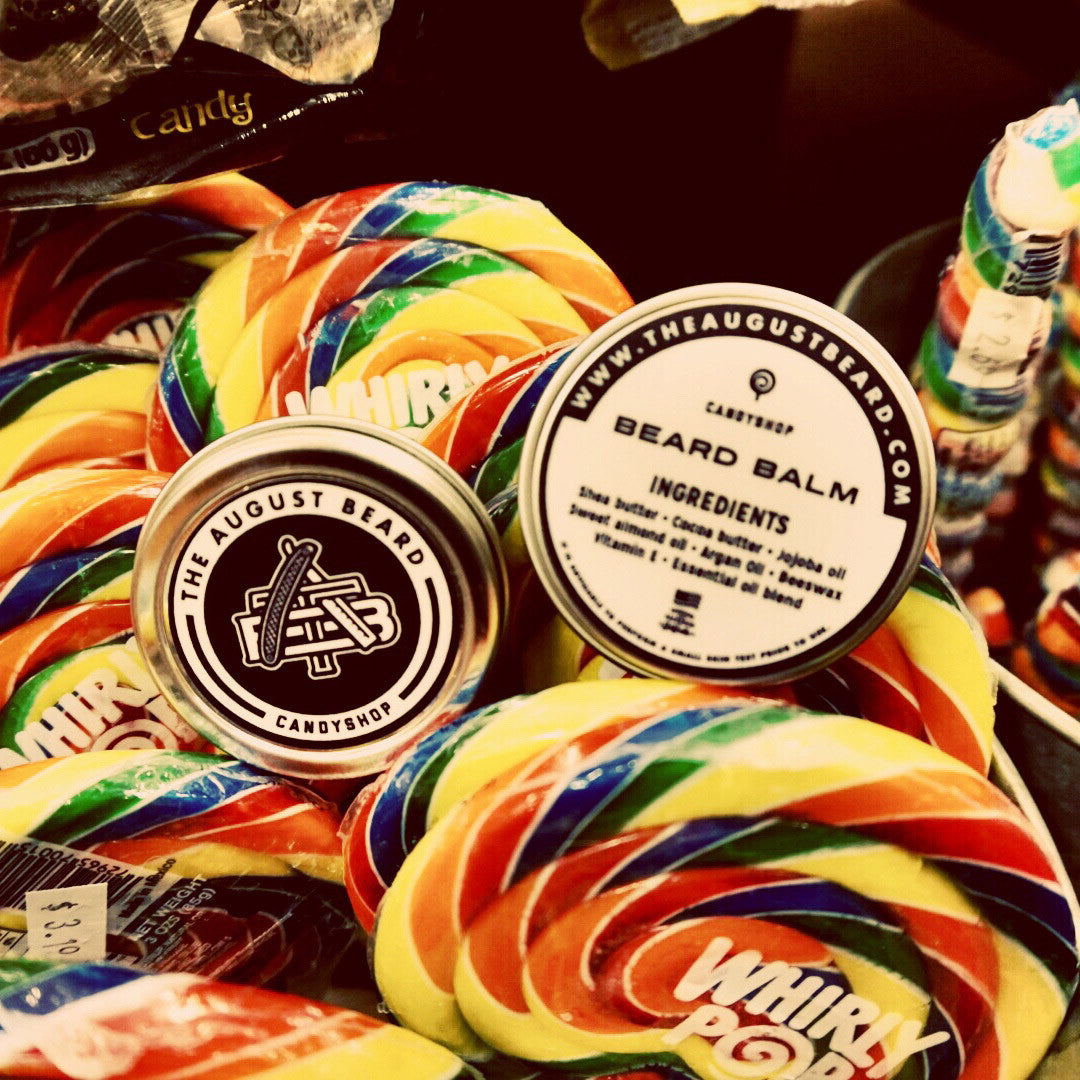 Description
If there were ever a time to embrace change, this is it. Runaway – no, sprint away from the humdrum of your regular ol' beard oil and into the sweet, colorful world of Candyshop. With our impeccable balance of lime, grapefruit, and vanilla, your beard will never be the same.
Bred for elegance. Distinguished, exquisite, august. The August Beard elite beard balms use only the finest, most pure ingredients available to style and lightly shape your beard while locking in moisture and keeping your hair healthy and shiny. Made in-house. Experience perfection.
Unlike our beard butter, our beard balms include beeswax, offering a bit more shaping & hold throughout the day.
Softens beard hair

Added fullness

Moisturizes and nourishes the skin all-day

Light styling and hold

Provides a rich noticeable shine, especially in the sun

Minimizes tangles when combing/brushing

Leaves behind a wonderful scent

Easily washes out
Ingredients
Shea Butter, 
Cocoa Butter, 
Jojoba Oil, 
Almond Oil, 
Argan Oil, 
Beeswax, Vitamin E, 
Essential Oil Blend
NOTE: We prefer our balms on the lighter side, so if you're looking for face-cement, this isn't the product for you.